News from Electoral Synod, October 2016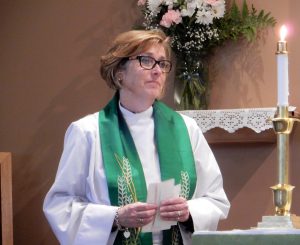 The Clergy and people of the Ascension are happy to share the news that our rector, The Venerable Anne Germond was elected as the 11th Bishop and 1st female Bishop of Algoma on October 14th, 2016.  We ask for your prayers during this time of transition that we will continue to know the love of Christ as we share in His gathering work in our hearts and homes and in his church.
Article from The Anglican Journal
http://www.anglicanjournal.com/articles/surprise-candidate-anne-germond-is-algoma-s-new-bishop
Our rector, The Venerable Anne Germond, Bishop-elect, letter to the Diocese of Algoma.
http://www.dioceseofalgoma.com/UploadedFiles/file/11th%20BISHOP/Letter%20to%20the%20Diocese%20October%202016.pdf